The Electronic Chaos Oracle
The Electronic Chaos Oracle is a project by Marcel Schwittlick and Ramin Soleymani. With this work, the artists are investigating possibilities of creating a cybernetic system to inspire it's observers. The Electronic Chaos Oracle is a partner for co-authoring texts, stories, ideas and theories on any topic you wish, exploring the possibility to fill the philosophical gap of computationally generating new ideas and thoughts. Possible topics can be philosophical, theoretical-aesthetic, about media-theory, culture critical, feminism and visual art, to conceptual art, digital culture, internet theory, ecology, political theories, cybernetics, virtuality and the algorithmic revolution and more.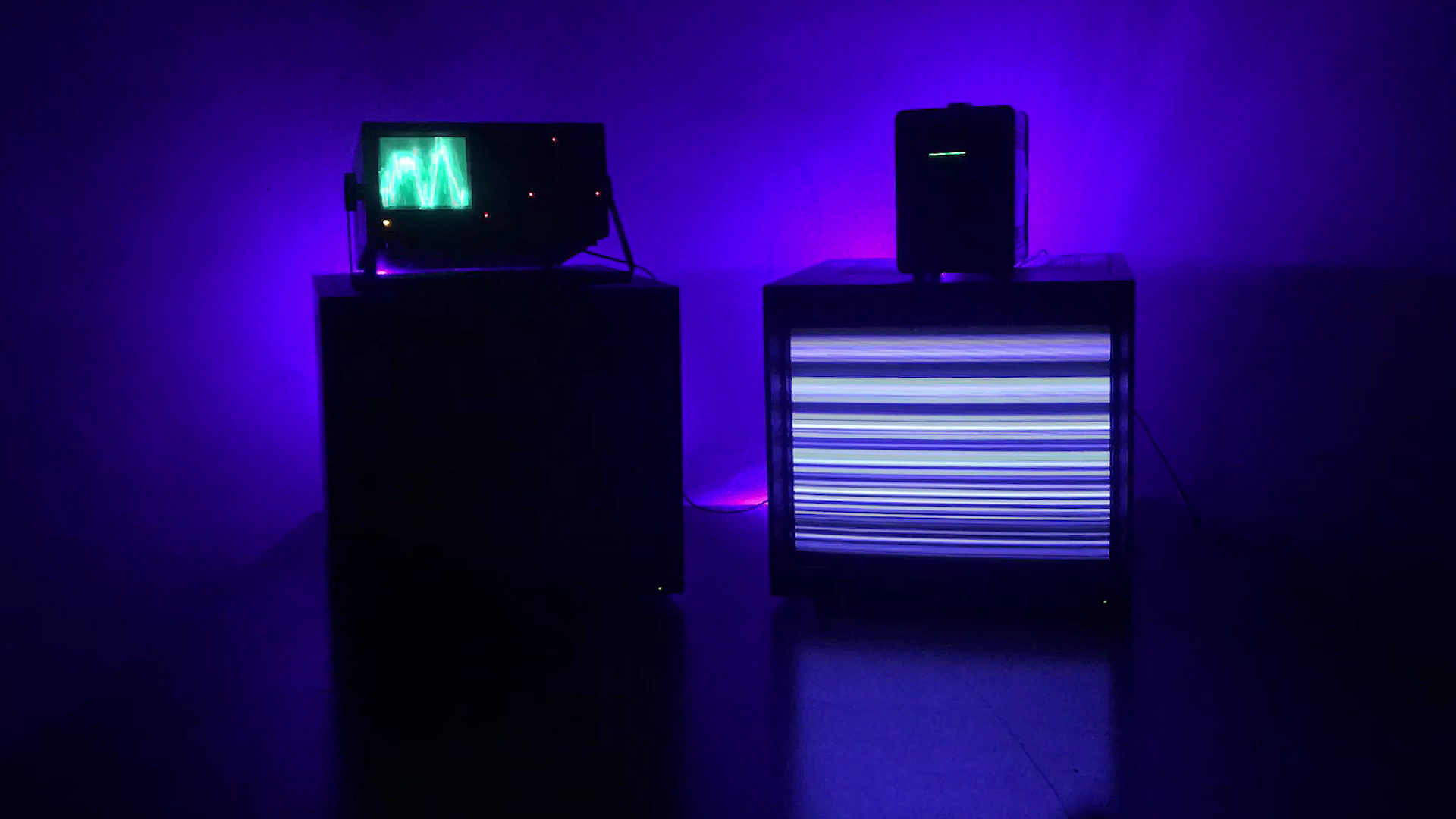 ECO #4 at Lacuna Lab - on Vimeo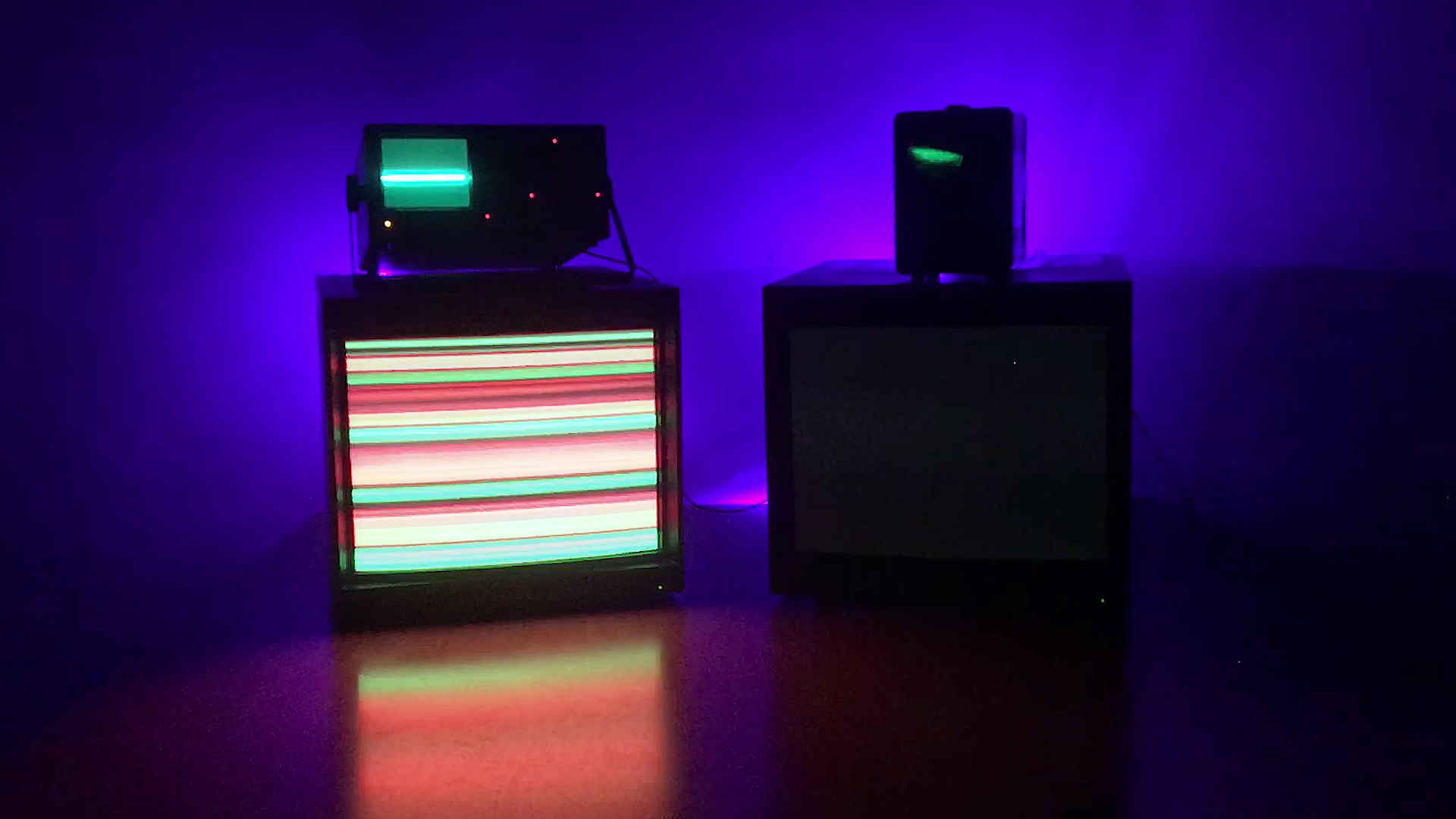 ECO #4 at Lacuna Lab - on Vimeo
The system behind the Electronic Chaos Oracle's intelligence is based on a variety of machine learning algorithms which are being utilized for remixing a database of text curated by the artists. Please see the Credits for list of books, to get an impression the variety and amount of data being used. Among other, Henry Warwick's 'The Offline Library' has been incorporated in the database for the Electronic Chaos Oracle.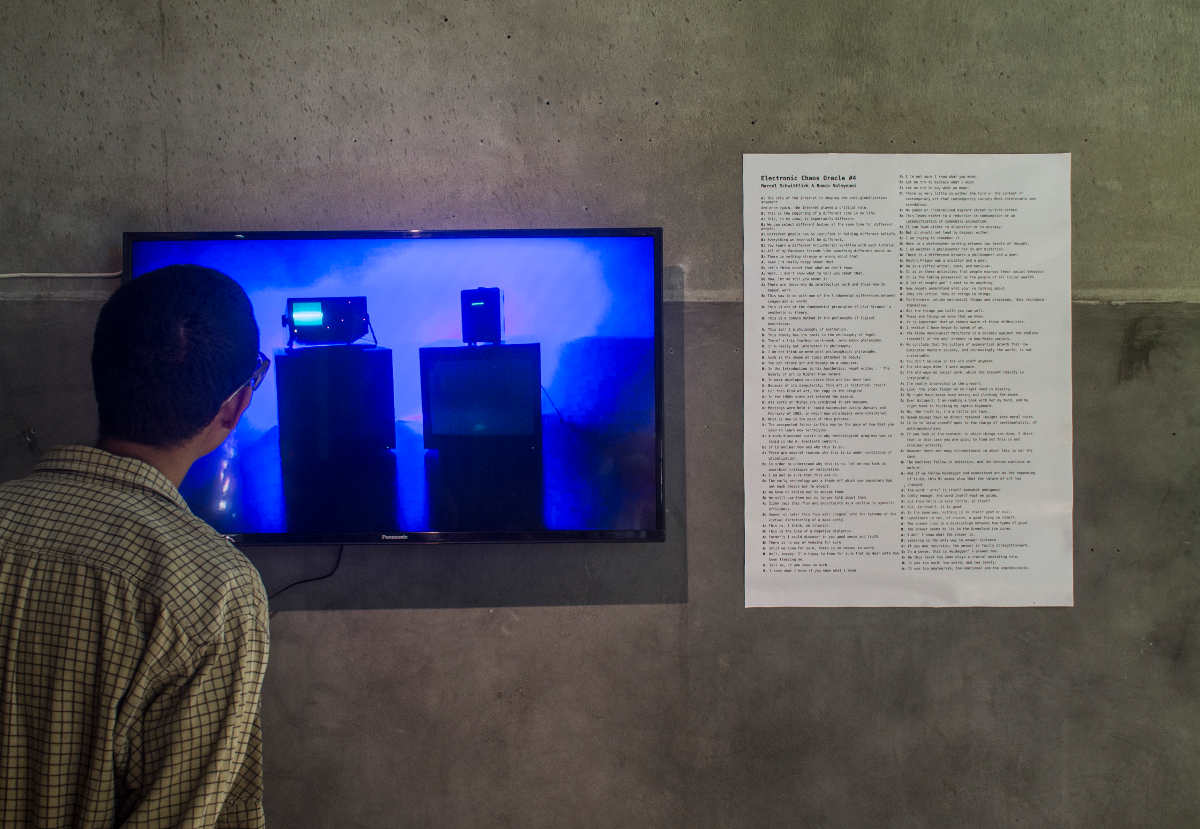 ECO #4 (text edit) at Greenhouse Art Space, Yogyakarta
One relevant aspect of the nature of the Electronic Chaos Oracle is that it can act as a feedback system for learning purposes. All Machine Learning as well as Artificial Intelligence systems work by feeding artificial neural networks with vast amounts of data to train the system, 'teaching' the machine. The Electronic Chaos Oracle is an attempt to close this cycle by constituting a framework that helps us, humans, to learn from machines in return.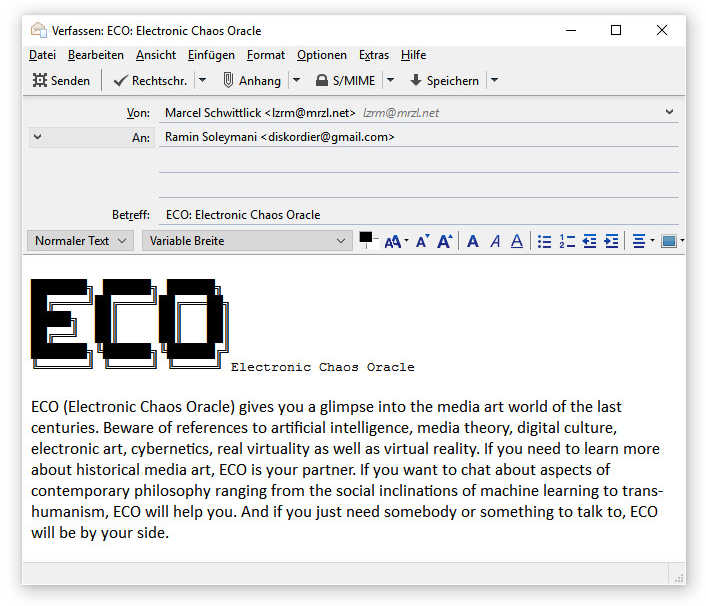 Promotion of ECO #2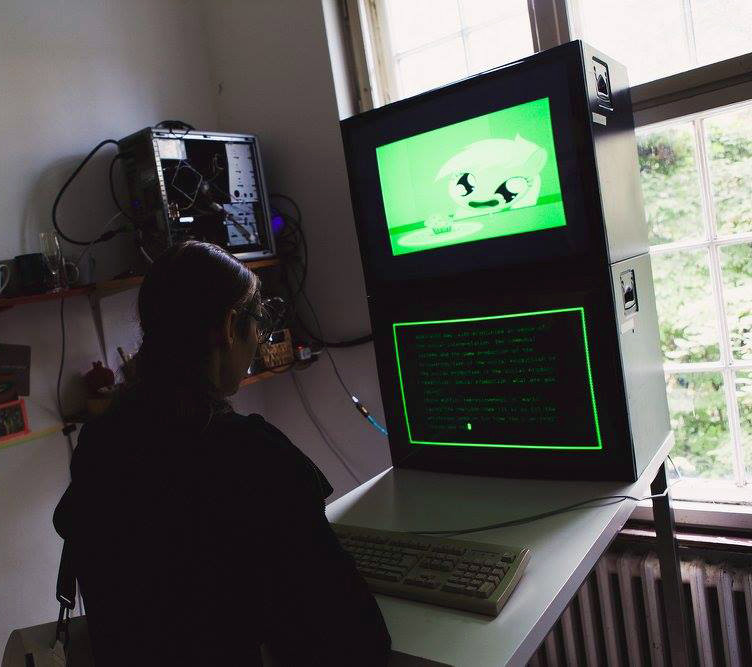 ECO #3 at Retune Festival
The edition #5 is an augmented machine learning chatroom, generated from millions of statements and images taken from a database of textbooks, 4chan, reddit, gifs and emojis.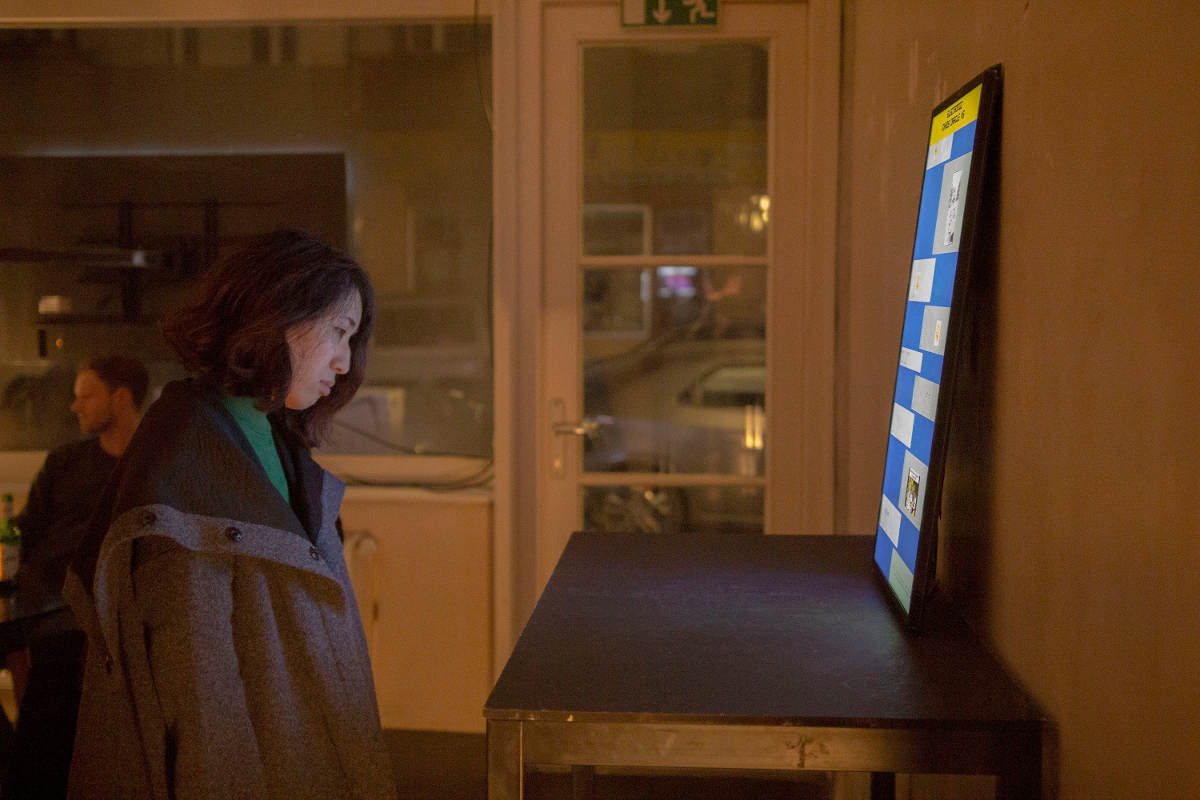 ECO #5 at Spektrum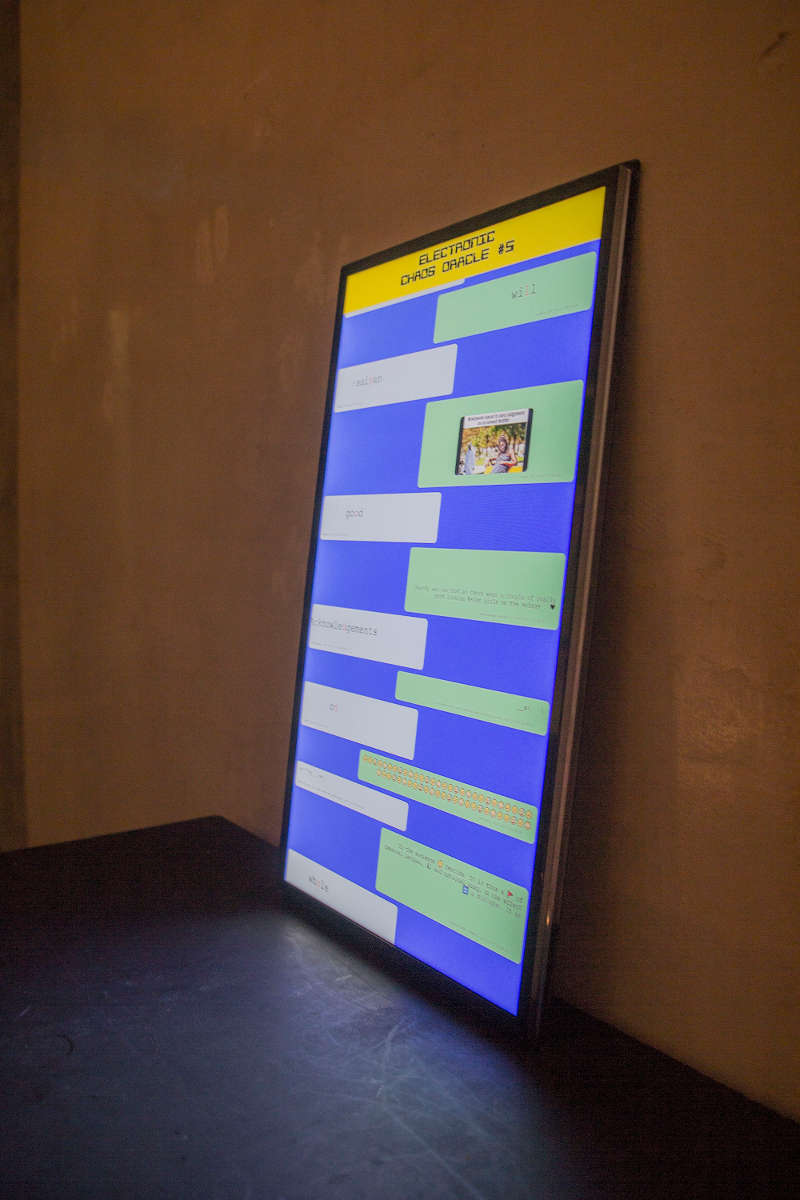 ECO #5 at Spektrum
All Photos and Videos taken by Peter Kolski